Now Enrolling:
ACTING IN YOUR WORLD

Exploring the Art of Acting in Our Personal Lives with

Phoenyx Williams

Classes:

Alternating Mondays, April 30-July 2

Tuition Cost:

Pay-What-You-Will

(

enrollment fee donations accepted here

)

In this class we will...

recognize moments in our life where acting can be beneficial
challenge our preparedness to handle "improvisational situations"
identify the "stakes" in our personal "dramas"
improve our public speaking
have fun!

This class is drop-in and pay-what-you-can. Feel free to come to all of the sessions, or just one or two! Registration is encouraged but not necessary. To enroll students may email laura@thewilburygroup.org, or make their

Pay-What-You-Will

enrollment payment

here

.

​

Class dates:

The class takes place on alternating Mondays from 6-8 pm (

April 30th, May 14th, May 28th, June 11th, June 25th, July 2nd)

About the Instructor

Phoenyx

Williams is an award-winning actor and performance artist based in Providence, RI. He began performing as an MC in the hip hop group Dead Poetz before launching out on his own and collaborating with Erminio Pinique and Big Nazo where he served as a performer and creatue fabricator. He found his home on stage at the Wilbury Theatre Group where his performance credits include The Skin of Our Teeth, New and Dangerous Ideas, Passing Strange, Ui [oo-ey], and Mr Burns, a post-electric play to name a few. He has written and directed his own hip hopera with The Invasion of Vox Populi and an adaptation of Ubu Roi, made his film debut in Transformer Man, was honored as Best Supporting Actor by Motif Magazine for his role as The Emcee in Ui [oo-ey], and can be seen in the upcoming documentary film Lewis Hayden and The Underground Railroad.

​

---
---
Now Enrolling:
CAMP SHAKESWEIRD!
A 2-week summer Shakespeare program for kids 8-11 running June 18-30.
CAMP SHAKESWEIRD!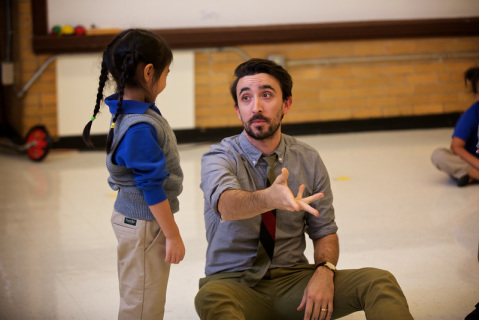 Camp Shakesweird! is a two-week summer program developed by Providence-based actor and educator Mycah Hogan that offers young actors, ages 8-11, the opportunity to create an original work of theater based on the world of Shakespeare. Participants will not only sharpen the skills needed to be a great actor and theater-maker, but also build community and ensemble with each other - and the audience! - to create a wildly joyful and completely authentic performance experience.

​
Camp Dates
June 18th - June 30th
Monday - Friday
8am -2pm

Public Performance
Saturday June 30th, 2pm

Tuition Cost
​$400 (includes lunch!)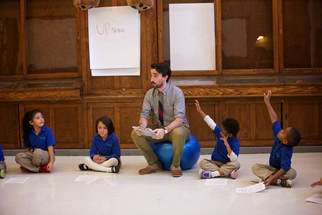 About the Instructor
​
Mycah Hogan is a Providence-based theater-maker who directs, acts, devises, and teaches humans of all sizes. Fascinated with the clown's ability to physically engage an audience through spontaneity, vulnerability and joy, Mycah has studied for the last 10 years with Christopher Bayes, head of Physical Acting at Yale School of Drama. As the founding drama teacher at Achievement First Providence Elementary, where he teaches Kindergarten - 5th grade, Mycah has spent the last five years exploring the application of clowning and physical play to traditional educational models. He has led workshops at places like Gordon School, The Gamm, Greater Providence YMCA, and Wheaton College.
​
More information on Mycah's teaching philosophy, as well as theater credits can be found here.
---
---
For questions, comments, or ideas related to The Wilbury Group's Education program, contact Education Director Laura Goldstein at laura@thewilburygroup.org.