PARt
by Ali Kenner Brodsky & MorganEve Swain


Choreographer Ali Kenner Brodsky and musician MorganEve Swain present
PARt
, a multifaceted performance piece of dance, music and art. I
n development over the past year,
PARt​
is reflecting on memories in and amongst movements, music and visual landscapes. Kenner Brodsky and
Swain create raw, emotional material, pulled from experience in loss and growth. Swain's music flows alongside the dancers, rather than punctuating them, so that the music and the dance are two working parts of a larger machine.
Artists involved in the performance include dancers Ali Kenner Brodsky, Meghan Carmichael, Jessica Howard, Sarah Osterhus and Sasha Peterson; musicians MorganEve Swain, Jerusha Neely Robinson and Liz isenberg; graphic artist Cyrus Highsmith, costumes by NYC dress company Leota and lighting designer Stephen Petrilli.
PERFORMANCES
Thursday March 1, 2018 7:30 pm
Friday March 2, 2018 7:30 pm
Saturday March 3, 2018 7:30 pm
Sunday March 4, 2018 at 2:00 pm - Excerpts and New Works
​
Presented as part of The Wilbury Group's New Work Development program
Studio W
,
PARt
is
funded in part by the New England States Touring program of the New England Foundation for the Arts, made possible with funding from the National Endowment for the Arts Regional Touring Program and the six New England state arts agencies.
​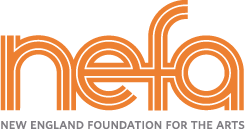 ABOUT THE ARTISTS OF PARt
Ali Kenner Brodsky,
the artistic director of ali kenner brodsky & co., makes work that is gesturally rich and thoughtfully crafted. She served as rehearsal director for and danced with national touring company Lostwax Multimedia Dance under the direction of Jamie Jewett from 2012 to 2015, and has performed with Andy Russ, Jessica Howard, Rose Pasquarello-Beauchamp, Betsy Miller Dance Projects, Emma Hogarth and with 83 paperbirds-moving lab.
Kenner Brodsky was a 2016 Emerging Choreographer in Residence at Bates Dance Festival and the 2014 recipient of the Rhode Island State Council on the Arts (RISCA) Choreography Fellowship. From 2003 to 2004 she was an artist-in-residence at The Joyce SoHo under the mentorship of Phyllis Lamhut. She has also received support from the New England Foundation for the Arts (New England State Touring Artist and New England Dance Fund). Her work has been performed throughout New York City at venues including Joyce SoHo, the Puffin Room, DanceNow Festivals, Dance Space, WAX, Dixon Place, Judson Church and Dumbo Dance Festival, and in New England at Bates Dance Festival, The Dance Complex, AS220, The Jamestown Arts Center, The Great Friends Festival, Provincetown Dance Festival, Massachusetts Dance Festival, Southern Vermont Dance Festival and Dance for Peace.
She is on the adjunct dance faculty at Salve Regina University and Dean College, and has been a guest choreographer for both schools, as well as for Providence College. She graduated with honors in dance from Skidmore College. A Rhode Island native, Kenner Brodsky makes home in Dartmouth, Massachusetts, with her husband, two children and six chickens.
www.alikennerbrodsky.com
MorganEve Swain
is a multi-instrumental string player, vocalist and songwriter. Widely known as half of the music duo Brown Bird, MorganEve now writes and performs primarily as The Huntress and Holder of Hands, a project born out of the grief of losing her husband and Brown Bird partner, Dave Lamb in 2014. Swain performs in several other Providence-based bands, as well as participating in various recording projects and has been working with choreographer Ali Kenner Brodsky since 2013.
Recurring themes of love, loss, power and strength ebb and flow throughout Swain's pieces which, whether written for dance or as The Huntress, focus musically around bass-lines, vocal harmonies and strings. Inspired by personal connection and growth, influenced by post-metal and various folk musics, Swain believes in the power of music as a unifying force as uses it as an exploration of humanity.
www.thehuntressandholderofhands.com
​
Cyrus Highsmith
is a letter drawer, teacher, author, and graphic artist. He has designed dozens of original typefaces and was senior designer at Font Bureau for many years. He teaches type design at Rhode Island School of Design.
He wrote and illustrated the acclaimed primer,
Inside Paragraphs: Typographic Fundamentals.
In 2015, he received the Gerrit Noordzij Prize for extraordinary contributions to the fields of type design, typography, and type education. The same year, he founded Occupant LLC, which includes both Occupant Press and Occupant Fonts.
Occupant Press
promotes Highsmith's books, illustrations, and limited-edition prints. Its first product was the alphabet book,
Apple Bear Cat,
created for his daughter. Highsmith's illustrations have been licensed by Nike,
alwayson.com
, and Urban Graphic. He has created two children's books for the Japanese publisher, Bunkeiduo. Galleries in North America and Japan have exhibited his prints.

Highsmith's typefaces are available from Occupant Fonts, Occupant's typographic division. His designs have won awards in international competitions and from the Type Directors Club and AIGA. They have been selected by designers at Ford Motor Company,
Rolling Stone
,
The Wall Street Journal
, México's
El Universal
,
Martha Stewart Living
, and
starwars.com
.
Photos from PARt by Ali Kenner-Brodsky and MorganEve Swain
TICKETS NO LONGER AVAILABLE FOR THIS PRODUCTION